How to find money to save money
Small changes can add up to big savings.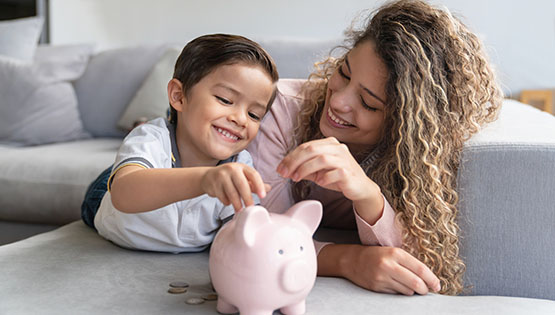 Here are some ways you could find a bit of extra cash to stow away for your future investment (whatever it may be):
Bundle service fees: Many people don't know that some service providers will allow you to bundle services for a discount. For example, some phone or internet providers will let you bundle cell and landlines with cable and internet for package savings.


Reduce expenditures: Reduce your water, heat, and electricity consumption to reduce monthly expenses. For example, put a filter on your kitchen tap instead of buying bottled water and set your thermostat lower or higher (depending on the time of year) when you're away from the house.


Choose the right account for your spending: Another great way to reduce fees is to make sure you're in the right chequing account for you. Look at your monthly fees and talk to your local branch about making sure that the package you're in makes sense for your usage.
Shop the flyers: Know your prices, shop seasonally, and follow the deals. TIP: Sign up for a flyer app (like Flipp) instead of getting paper flyers—you receive flyers instantly, can add deals directly to your shopping list, and digital flyers are also more environmentally conscious.


Go consignment: You can also shop consignment such as garage sales, local buy-and-sell channels, and Facebook Marketplace—especially for items that you only use for a short time, such as kids' clothes, toys, etc.
Whether you're saving for something big or small, building on your income, or simply just planning ahead, we've got a savings plan that fits your needs. Learn more about our savings accounts and personal investment products.