Access your accounts from anywhere at any time.
Whether you are banking from home, on the go, or in-person, we offer multiple, convenient banking solutions that work for you.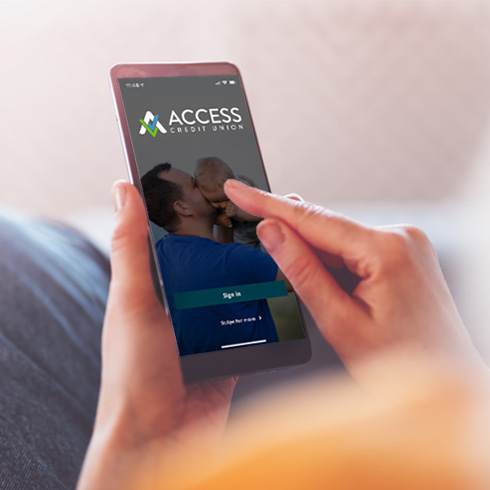 Digital Banking
Our digital banking solution provides 24-hour online access to your accounts with secure banking and easy-to-use features. Our innovative digital banking checks all the boxes when it comes to a convenient and effortless user experience.
Get the Access mobile app and complete your transactions on the go! Download from the Google Play Store or Apple App Store today!

Payment Solutions
CAFT
Corporate Capture
Point-of-sale terminals
e-commerce solutions
Gift and loyalty options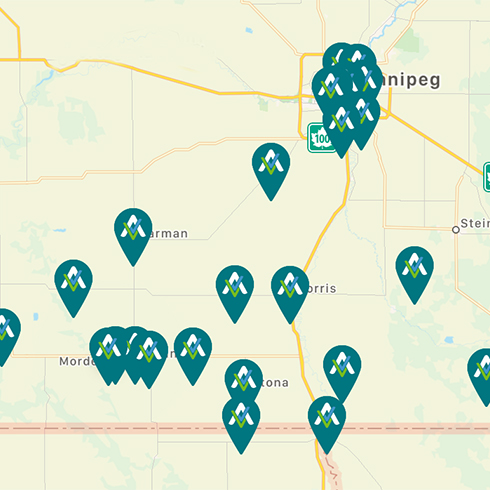 Branch Network
Our 52-branch network covers most of Southern Manitoba, from Manitou to Sprague and everywhere in between!
Access Credit Union has branches in Winnipeg, Interlake, southern and eastern Manitoba—all locally operated and ready to serve our members. Visit us during regular business hours from Monday to Friday (availability varies by location).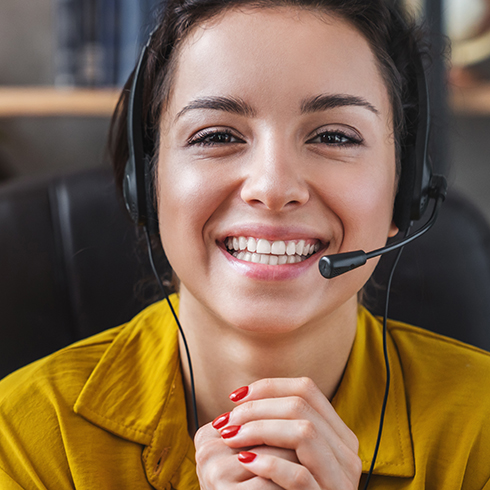 Member Solutions Centre
Our Member Solutions Centre (MSC) is available to members six days a week for:

assistance navigating our website
using online or mobile banking
day-to-day banking transactions
ordering cheques
and much more!
Hours of Operation:
Mon to Wed 8:30 - 5:00
Thursday & Friday 8:30 – 6:00
Saturdays 8:30 - 3:30
Contact us by phone, email, or chat.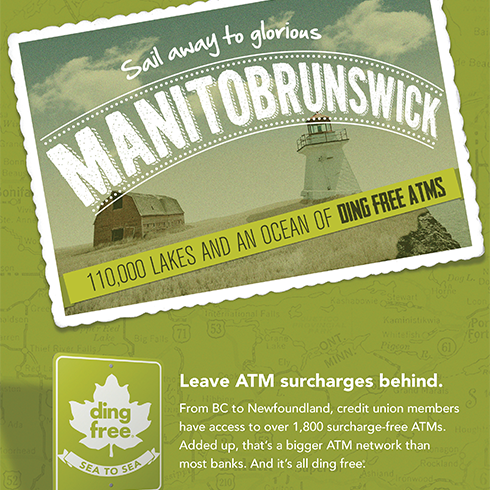 Ding-free from sea to sea
From BC to Newfoundland, Access Credit Union members have access to more than 1,800 Ding Free ® ATMs. Added up, that's a bigger ATM network than most banks.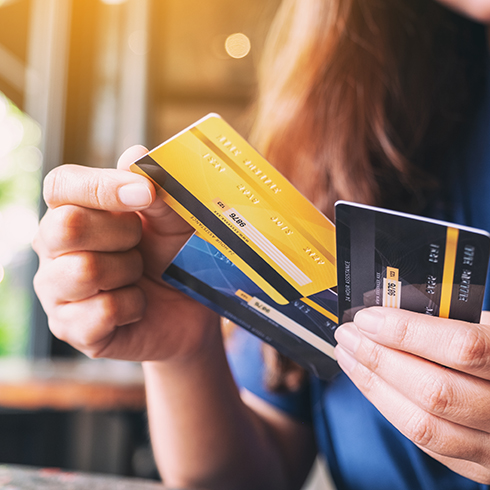 Credit Cards
Our Collabria credit card suite of products offers three different Mastercard solutions for your business needs.