Bank from home, on-the-go, in a branch, at anytime, from anywhere.
In a world where interaction and service has changed dramatically—and accessibility has never been more important—Access Credit Union is "Where you need us to be."
Technology is playing an increasing role in every industry. From GPS on combines to self-driving cars, living in an increasingly mobile world means that members have many different ways to bank than they have in the past. Access Credit Union works hard to make sure that members have access to their banking when they need it - from every corner of the globe, from farm fields to backyards.

Check out our flexible options for accessing and managing your money how, and when, it suits you best.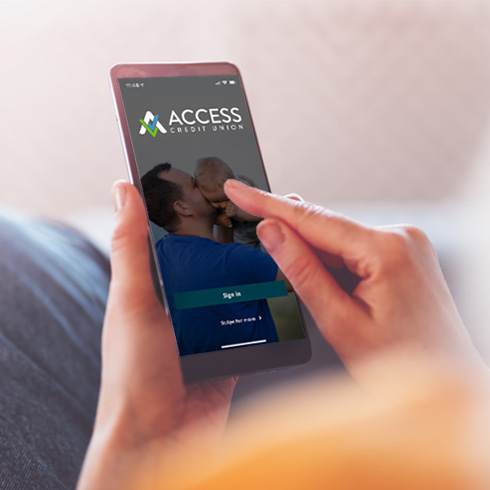 Bank anywhere, anytime.
Where you need us to be—at home, on the go, right at your fingertips. We put the best available digital banking technology in your hands to be where you need us to be.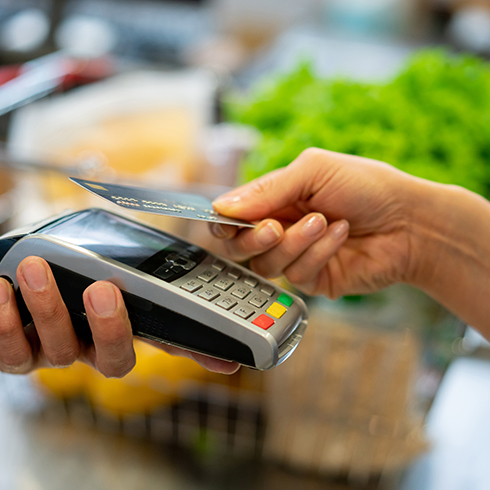 Contactless payment
Safe and easy ways to pay from Apple Pay, Google Pay, and online options.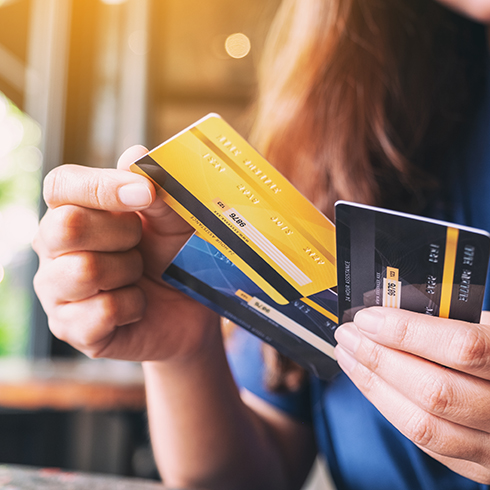 Credit Card Options

Our Collabria credit card suite of products offers six different Mastercard solutions to suit your needs.

Plus, earn and redeem points on a variety of credit card products with FlexRewards.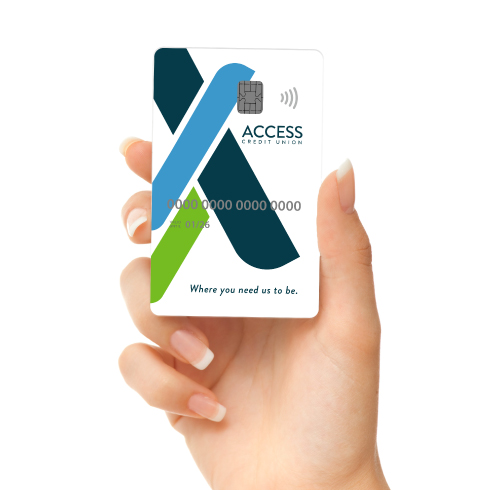 Interac Debit®
Easy-to-use, convenient, and free with your membership, Interac Flash® makes every purchase effortless. Pay for everyday purchases quickly, securely and conveniently by simply holding your debit card in front of the reader at checkout. Or use your Access debit card at any ATM.
With your Interac Flash® Debit Card you get:
24-hour access to your accounts
Free access at any Manitoba credit union ATM
Access at ATM machines throughout the world displaying any of these logos: Interac®, AccuLink®, Cirrus®, Maestro®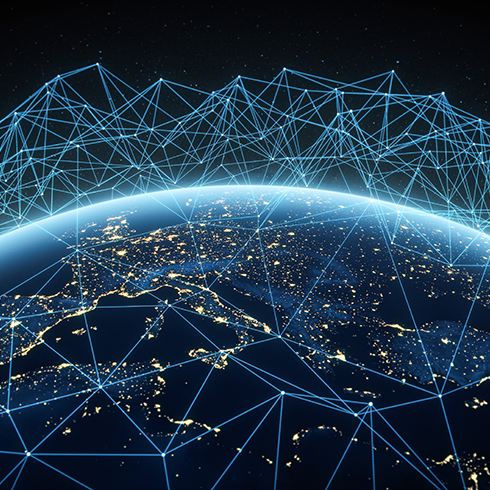 Wire Transfers
Wire transfers allow you to transfer funds electronically from your account to another person or entity, such as bank account, or through a transfer of cash at a cash office.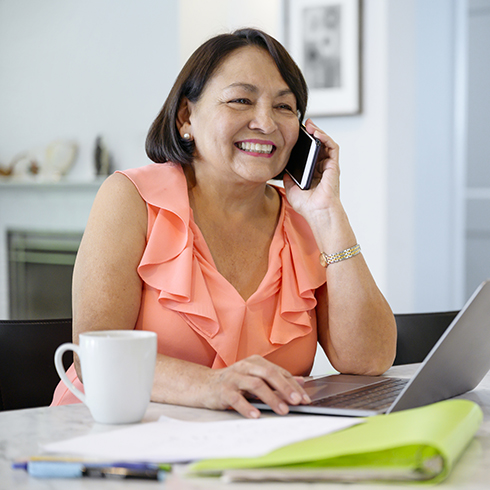 Telephone Banking
TOLL FREE 1-877-835-7378
LOCAL WINNIPEG 204-949-1048
ExpressLine, our touchtone teller service, provides members with 24-hour, unlimited access to their personal accounts through any touchtone phone. The service is free to enroll, though some fees may apply for transactions, such as bill payments, depending on your account package.
Check your balances and transactions
Transfer money between your accounts
Pay bills (using Telpay)
Check current deposit and loan rates
Inquire about hours of operation
Report a lost or stolen card
Change your personal access code (PIN)

Contact your local branch or call the Member Solutions Centre at 1.800.264.2926 to enroll in telephone banking.
No one wants to spend hours counting and recounting change. Save your time and visit one of our ten branches with a QuickChange machine instead.
How does it work?
Bring in your loose change to any of the ten branches with a QC machine:

Beausejour
Lac du Bonnet
Leila
Oakbank
Pine Falls
Riverbend (2526 Main Street, Winnipeg)
Selkirk
St. Mary's
Stonewall
Winkler

Dump your change into the machine and it will count it in seconds!
Once your coins are sorted and counted, the machine prints out a receipt.
Bring the receipt to one of our associates and they will either give you cash or deposit the total into your account.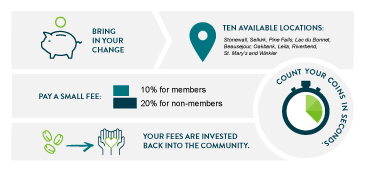 Benefits of QuickChange
Saves you time and the hassle of having to roll your own coins
Accepts US coins and counts them at par
Puts money in your hands immediately
Convenient and easy to use
iTMs (Interactive Teller Machines)
Interactive Teller Machines combine the convenience of ATMs with the personal touch of interacting with a frontline teller. They're an interactive terminal that allows you the ability to perform a multitude of transactions either on your own, or with the live help of a virtual service representative that appears on the iTM's front screen.
Access Credit Union has the distinction of being the only financial institution in Manitoba to offer this service!
What iTMs can do:
Cash deposits (CDN bills)
Cheque deposits (CDN and USD)
Cash withdrawals (CDN $50, $20, $10, $5 bills and change)
Transfers (within personal membership and to other Access members)
Payments (Bill, Loan, CRA)
Registered product deposits and withdrawals (existing variables only)
Update contact information
Troubleshooting (Online banking, telephone banking, debit card problems, etc.)
Branches with iTMs:
Gimli
Selkirk
Ashern
Fisher Branch
Lundar
Moosehorn
Riverton
Headingley
Starbuck